Agenda:
5:00 – 6:00 p.m. Social Hour (cocktails and light food)
5:00 – 7:00 p.m. Strolling tour of facility and interactive tools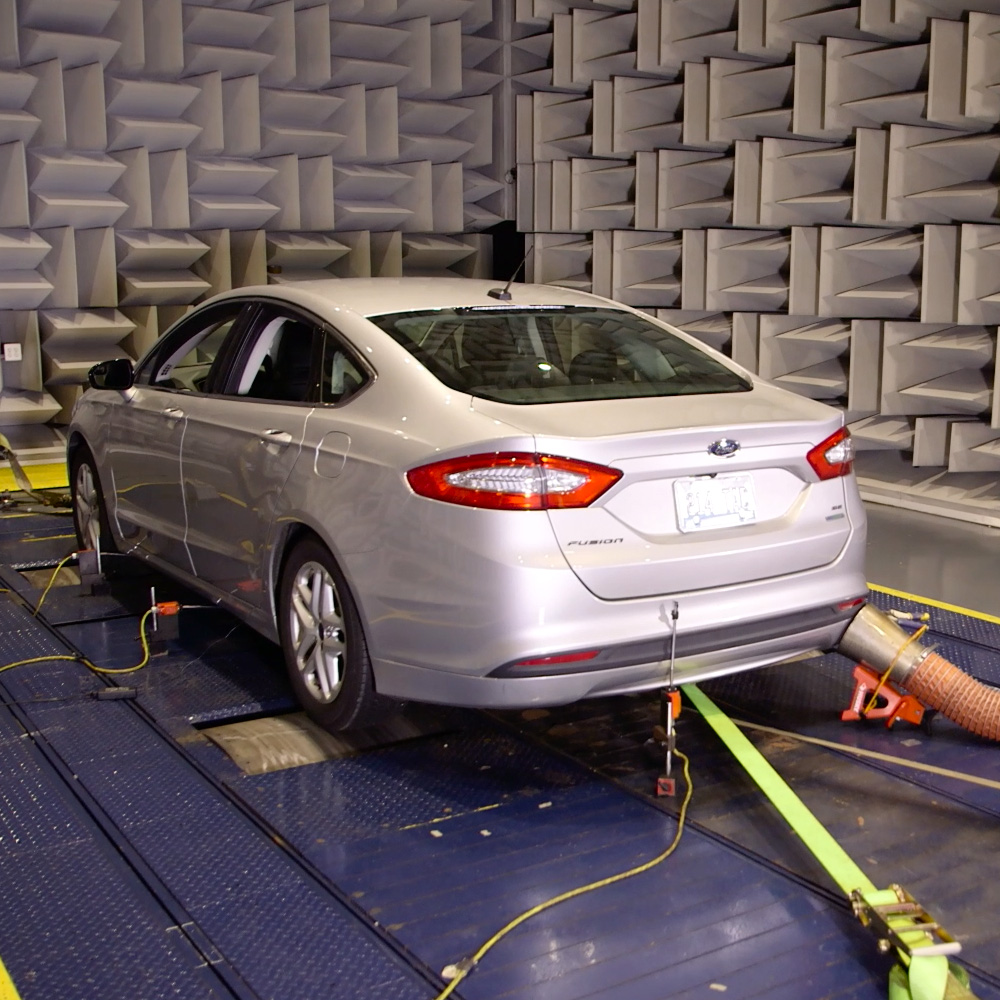 As we prepare for the next generation of vehicles, take this opportunity to explore the hidden art of vehicle Noise, Vibration, and Harshness (NVH). Explore the tools and technologies that are used to shape the sounds and feels we have come to expect in vehicles today and how we can drive the sounds of tomorrow.
The state of the art NVH facility will be on full display offering attendees the opportunity to interact directly with the tools and facility that help make vehicles sound the way they do.
This self-guided tour will take you through semi-anechoic testing chambers, full anechoic chamber, structural testing suite, and an environmental controlled four wheel drive chassis dynamometer. Each room will be equipped with interactive tools and equipment for guests.
Important Note: Tour is limited to SAE Members and their guests. Registration closes February 25. No onsite registration or refunds after February 21.
For more information, call Roxanne Loeffler (248) 324-4445 ext. 3.
Hosted by Material Sciences Corporation and Brüel & Kjær